dbSnitch by Born SQL
The health check for your SQL Server instance
"I have to get a coffee while I'm waiting for this report to run."

"If something goes wrong and I have to run a report again, it's such a waste of time."

"I spent all this money on a huge server and I'm just not getting the performance I expect."
How many times have you said these words? How many times have you heard them from colleagues, from customers?

Imagine what you could achieve with faster databases, and faster reports.

Imagine how much time you would get back. How productive you would be. How much faster your colleagues and customers would get their data. How efficiently you could do your job.
My name is Randolph West, and I'm a Microsoft Certified Solutions Expert in Data Management & Analytics. I'm also a Most Valuable Professional for the Microsoft Data Platform. Data is my business, and Microsoft recognizes how much I care about it.
In fact, I have to renew my MCSE certification every three years. As for the Most Valuable Professional award, Microsoft decides annually who gets to be an MVP.
I even wrote a book about SQL Server, which was published by Microsoft Press. You can grab yourself a copy from Amazon.com or Amazon.ca (contains affiliate link).
Data is all I think about, day in and day out, and I know how to help you get to it quicker. Sure you could read my book and gain a deeper understanding of SQL Server, but who has that kind of time?
MAKE DATABASES FAST AGAIN
Here's what I can offer you, right now. How about the ability to run industry-standard diagnostics against your Microsoft SQL Server environment automatically? It usually takes under five minutes to run per server, and I don't have to be there in person to run it. You have complete autonomy over your environment.

When the diagnostics have been collected, you upload the results to this website. To make things easier, it's one file, already zipped.

The report is created for you from the diagnostics file. You can usually download the report within the hour, along with an Excel workbook of the diagnostics themselves, for full transparency.

Depending on which offering you choose, you will have back a one-page summary of your biggest pain points, or the comprehensive and easy-to-navigate 20-page report. The comprehensive report includes a customized script you can run immediately, that will take away your biggest pain points and improve the performance of your database server instantly, without a reboot.

What is this worth to you? A fully packaged solution, which can identify your biggest pain points in less than five minutes, and offer solutions that you can run without downtime, on your server, almost immediately.
THE OFFER
I know how much SQL Server licenses cost. I know how much it costs to buy new hardware. I know how painful it is to schedule maintenance to kick everybody off your server while you install new hardware. You could easily pay someone $20,000 on just one SQL Server instance to take your pain away, and it would still be less than that headache.

But I'm going to offer you a comprehensive dbSnitch Diagnostic Report, for a single SQL Server instance, for just $1,997.00 (normal price $2,500.00). For that, you get the 20-page, easy-to-navigate PDF report, including a custom script at the end of the report to take away your biggest pains for that server, that you can run instantly, without turning off your server to install new hardware. And you could have it in less than an hour after running my custom diagnostic tool.

If you're not sure, and you just want the one-page summary? That's only $497.00 (normal price $997.00) for a single SQL Server instance.

But what happens in the next six months? Databases change. They need constant care and feeding. A new report for that same SQL Server instance would cost you another $1,997.00, and that doesn't seem fair.

If you sign up for my dbSnitch subscription any time in the six months after the initial report, you will get the six-month checkup for free. Gratis. No charge, and I will personally talk you through the report, either on a Skype call, or in your office if you're in the Calgary area. Nothing beats free.

The annual subscription usually costs $15,000.00 per year. But if you decide to take up the six-month offer, it would cost you just $12,000.00 to run dbSnitch on up to twenty SQL Server instances as many times as you like in a twelve month period.

That's not all. I am offering the same discount if you sign up for the annual subscription in the next 30 days, for just $12,000.00 per year.

You get to run as many comprehensive dbSnitch Diagnostic Reports for up to twenty SQL Server instances in your organization for that whole year. That's peace of mind from a Microsoft recognized industry expert, using industry-standard diagnostics.

If you manage more than 20 SQL Server instances, you can run this diagnostic tool for the unbeatable annual subscription fee of $24,000.00 (normal price $30,000.00) per year as many times as you like, on as many SQL Server instances that you find.

It's entirely up to you. Stick with a one-off comprehensive report for now, and move to the subscription later if you want. The choice is yours.
100% MONEY-BACK GUARANTEE
If you are not completely satisfied with your initial comprehensive dbSnitch Diagnostic Report, I will give you 100% of your money back, up to seven days after delivery, no questions asked.
IS THIS U.S. OR CANADIAN DOLLARS?
All prices are quoted in Canadian dollars, and tax is calculated (or excluded!) based on your locale.
ONLY ONE OF MY DATABASES IS SLOW. DO I STILL NEED TO SUBSCRIBE?
Not at all. You can purchase a one-page report for $497.00 and get a high-level overview of what's wrong, or the comprehensive Diagnostic Report for $1,997.00.

Not only that, but if you get a one-page report and then decide you want more information in the form of a comprehensive 20-page diagnostic report, you will get the cost of the one-page report as a credit against the cost of a comprehensive report.
IS THIS A TOOL OR A SERVICE?
dbSnitch is both a tool and a service. You can buy a one-off diagnostic report for a single SQL Server instance, or you can pay an annual fee to run it as many times as you like on as many servers as you like.
I AM A SOFTWARE VENDOR. CAN I USE THIS FOR MY CUSTOMERS?
Yes! The annual subscription would be a great fit for your organization, because you can run the comprehensive dbSnitch Diagnostic Report on as many SQL Server instances as you like for that 12 month period. You'll simply choose the subscription option that meets your requirements: up to 20 SQL Server instances, or more than 20 instances.
DID YOU REALLY WRITE A BOOK?
Yes I did. The title is Microsoft SQL Server 2017 Administration Inside Out, and you can purchase it from any fine bookstore. You can also buy it from Amazon.com or Amazon.ca.
WHAT PEOPLE ARE SAYING ABOUT DBSNITCH
"Came across a client just this week that had one of your health check assessments and the first word that comes to mind is spectacular. I'm really picky about the details of any documentation that someone generates and yours was almost exactly what I would like to see."

- K. H.

"[dbSnitch] surpassed expectations with value added recommendations on architecture and future state considerations."

- D. S., Prairie North Regional Health Authority

"Everyone was really impressed with the findings."

- J. L.

[Our customer] sent a note saying he was really impressed with the health check, he learned a lot. You are changing the world, one accidental DBA at a time!"

- D. H.
3 SIMPLE STEPS TO A HAPPY SQL SERVER
dbSnitch is a database health check service from Born SQL, where we run an in-depth scan of your existing database instance and make custom recommendations to bring it up to industry standards—and ensure that your data is safe.
Step 1: You download and run the .NET command-line application on any Windows machine that can see your SQL Server instance. We never see your credentials, and you can run it at a time that suits you. You don't have to install or run anything on SQL Server itself.
Step 2: You upload your results here, using our secure site, and you get your customised report in PDF format.
Step 3: Any recommended changes can be performed by your DBA team, or we will be happy to do the changes for you, for a reasonable fee. Most changes require zero downtime and can be done in minutes.
All in all, dbSnitch gives you a comprehensive view of where your database instance currently stands, along with a customised game plan to get where it needs to be.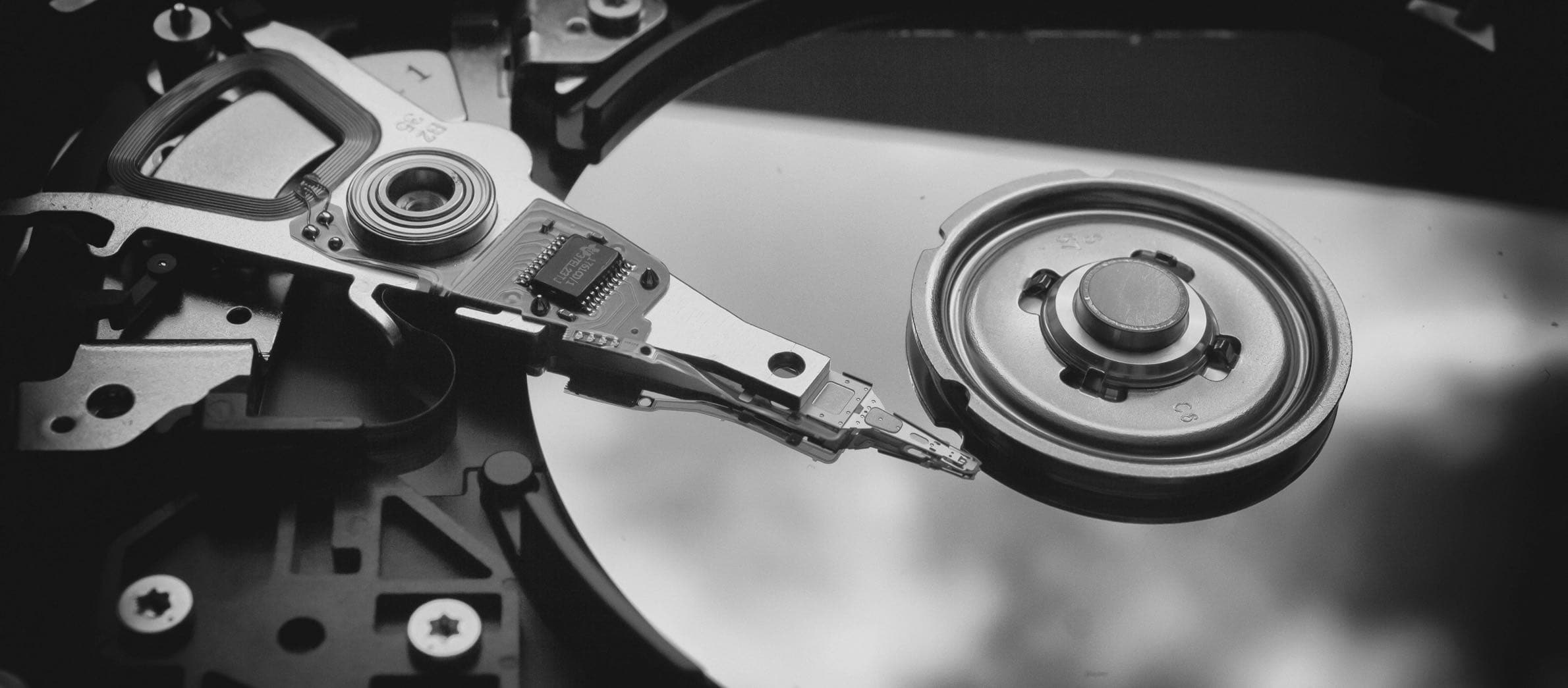 One page of information, laid out clearly and concisely, letting you know where you stand.
20 pages, a script to solve your biggest pain points, and a call with our experts to discuss the report.
Subscribe to our service, get unlimited dbSnitch reports across your network, and access to our experts.